A Harmonious Approach to Care.
Quality care is our passion. At Symphony, you're surrounded by a support team every step of the way.
The Shortest Pathway from Hospital to Home.
We pair a broad offering of post-acute services with warm, compassionate environments to ease and expedite the road to recovery.
Personalized Care, Community, and Support.
When you choose Symphony, you choose community. Find the customized care you need within a warm and friendly community setting.
Our Types of Care
At Symphony, we understand that all journeys are unique. We provide a number of care options to meet the needs of every guest.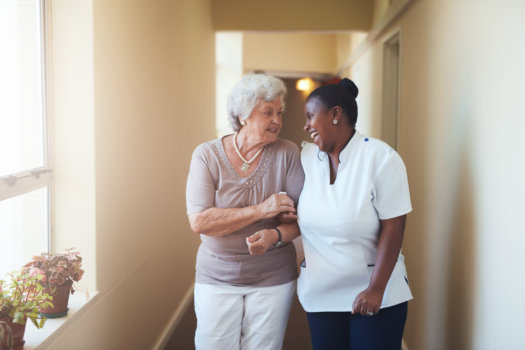 Transitional Care
Whether you're looking for transitional care after a hospital stay or long-term skilled nursing, we have a variety of clinical programs to meet your needs.
Assisted Living
When you choose Symphony, you choose community. Our residences are designed to provide independent, yet supportive services to seniors in a warm and neighborly environment. Enrich your lifestyle by becoming part of one of our assisted living communities that feels like home.
About Symphony Care Network
Symphony Care Network is one of the most innovative providers of care in the United States, administering post-acute care, rehabilitation, long-term care, assisted living, and more. Our family-focused approach means as soon as you walk through the door, you become part of a caring community that's there for you every step of the way.
Search Symphony Locations
All of our Symphony care centers share the same goal: to provide the highest level of compassionate senior care. Choose the location that's right for you.
Discover why Symphony is different from every other post-acute and senior care provider you'll meet.
Contact us today to learn more.