Where do I start?
Choosing a care provider is an important decision. Symphony is here to ease the process by guiding you with helpful resources, expert care, and family-centered living. Contact us to speak with an intake specialist about any concerns, questions, or requests.
Call Symphony

(855) 477 8777
Understanding Your Needs
The Symphony care model was founded on the understanding that every guest's needs are different, which is why we customize our programs and services to each individual. Choose from our top-rated post-acute care or assisted living options, both in family-centered environments that keep you well.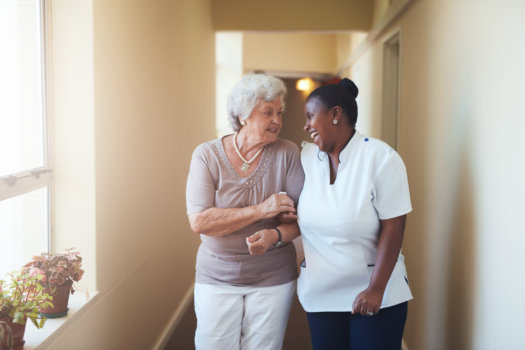 Transitional Care
Whether recovering from surgery, managing a medical condition, or treating a wound, finding care may not be something you planned for. But that doesn't mean it has to be an unpleasant experience.

The difference is in our hospitality and family-centered care. We make the process of finding and maintaining quality care easy, comforting, and efficient. Our goal is to shorten recovery as soon as possible. And we provide the expert care and rehabilitation you need to get there.
Assisted Living
Now you can enjoy the comforts of home…without the upkeep that comes with it. Symphony residences give seniors an opportunity to live in community while staying active and independent. At the same time, we cater to their medical and daily needs with a full menu of services, including everything from medication management and regular health assessments to laundry service and grooming assistance.

With five-star dining (and an executive chef on-site), elegant and comforting room designs, regularly scheduled activities and a number of health and wellness programs, we provide a warm and safe environment where seniors can experience assisted living with customized independence.
Find the Symphony Location Right For You
All of our Symphony care centers across the Midwest share the same goal: to provide the highest level of compassionate care.
Financial Planning
Your financial situation should not deter you from seeking the very best of care for your loved one. Our facility consultants can help navigate the financial aid processes, or help find a payment option that works for you. The following price ranges are for informational purposes only. Final prices vary by community and are subject to change.
Transitional Care
The Symphony care team helps guests with their daily physical, social and psychological needs in a high-quality, compassionate environment. Individualized treatment is supervised by a licensed physician and is customized to individual preferences and needs. Speech, occupational and physical therapy are available for rehabilitation.
Most post-acute stays and therapies are funded by Medicare and Medicaid
Contact us to learn more about transitional care pricing.
Assisted Living
Assisted living at Symphony is completed customized to each guest's needs. Choose from a variety of programming, activities and apartment styles. Many engaging amenities are included within your costs.
Contact us to learn more about assisted living pricing.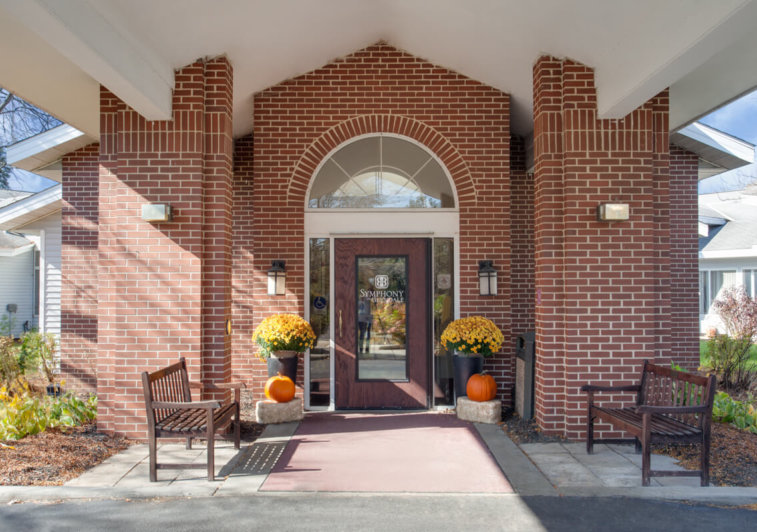 Your Arrival
to Symphony
After completing registration in-person or over the phone with one of our intake specialists, it's time to plan for transportation to Symphony.
Contact your care center directly to schedule transportation as needed. Once you arrive at Symphony, you'll immediately feel welcomed by our care team and your new neighbors! Take the time to get comfortable in your room and find out what activities you can look forward to in the coming weeks. If you are only staying with us for recovery, we'll help you plan for the smoothest transition back home when it's time.
---
Discover why Symphony is different from every other post-acute and senior care provider you'll meet.
Contact us today to learn more.