Caretel Inns Brighton COVID-19 Response Plan
Caretel Inns Brighton recognizes that by doing our part we can all contribute to putting a stop to the spread of COVID-19 in our communities. In the early days of the pandemic, Brighton's leadership team closely monitored guidance from the U.S. Centers for Disease Control and Prevention as COVID-19 spread quickly through nursing homes in other states where the virus was first detected in the U.S.
The learnings from those early outbreaks contributed to Brighton's decision to institute a preemptive mitigation strategy by setting up a facility dedicated to caring for COVID-19 positive patients that would prevent further spread rather than wait for it to infiltrate throughout our network and into the community beyond.
Before the virus was detected in the facility's skilled nursing home section, Brighton staff transferred out COVID-19 negative patients to other locations and prepared the unit for the in-take of COVID-19 positive patients. The COVID-19 unit employed a dedicated staff that worked exclusively with patients who tested positive for the virus. Staff providing direct care in the unit used separate entrances, wore appropriate personal protective equipment and were screened at least twice per shift for symptoms.
The strategy proved successful. Since it began receiving COVID-19 patients on April 6, the facility has received and cared for 90 COVID-19 patients. As of April 6 through June 26, 80 were discharged and in recovery, while no other residents or staff outside of the dedicated care unit contracted COVID-19 while at the facility. Meanwhile, the facility underwent an unannounced survey of its infection prevention protocols conducted by Michigan's Licensing and Regulatory Affairs Department on behalf of the federal Centers for Medicare and Medicaid Services, which resulted in no citations.
What this experience has shown is that our Caretel team recognized early on in the pandemic how we could proactively manage caring for patients who contracted the virus while keeping our staff and other residents safe. We are incredibly proud of our staff who took on this incredible challenge, but we also recognize that we must remain vigilant in our efforts as the pandemic continues to threaten communities around the country.
For more information about our ongoing COVID-19 mitigation strategy, we welcome your questions by calling Stephanie Hildebrant, Vice President of Operations at (248) 330-9598.
The health and safety of every patient is our first focus, but we also understand that families and guardians are increasingly concerned by the spread of the COVID-19 virus, and the toll it can take on seniors and the medically compromised. We hope that the resources below will help to inform and reassure you as we face this challenge together. Click on the links below to get the most up-to-date information on our response to COVID-19, and on the steps Symphony Care Network is taking to protect our patients, our staff, and the communities we serve.
Support For Families
and Guardians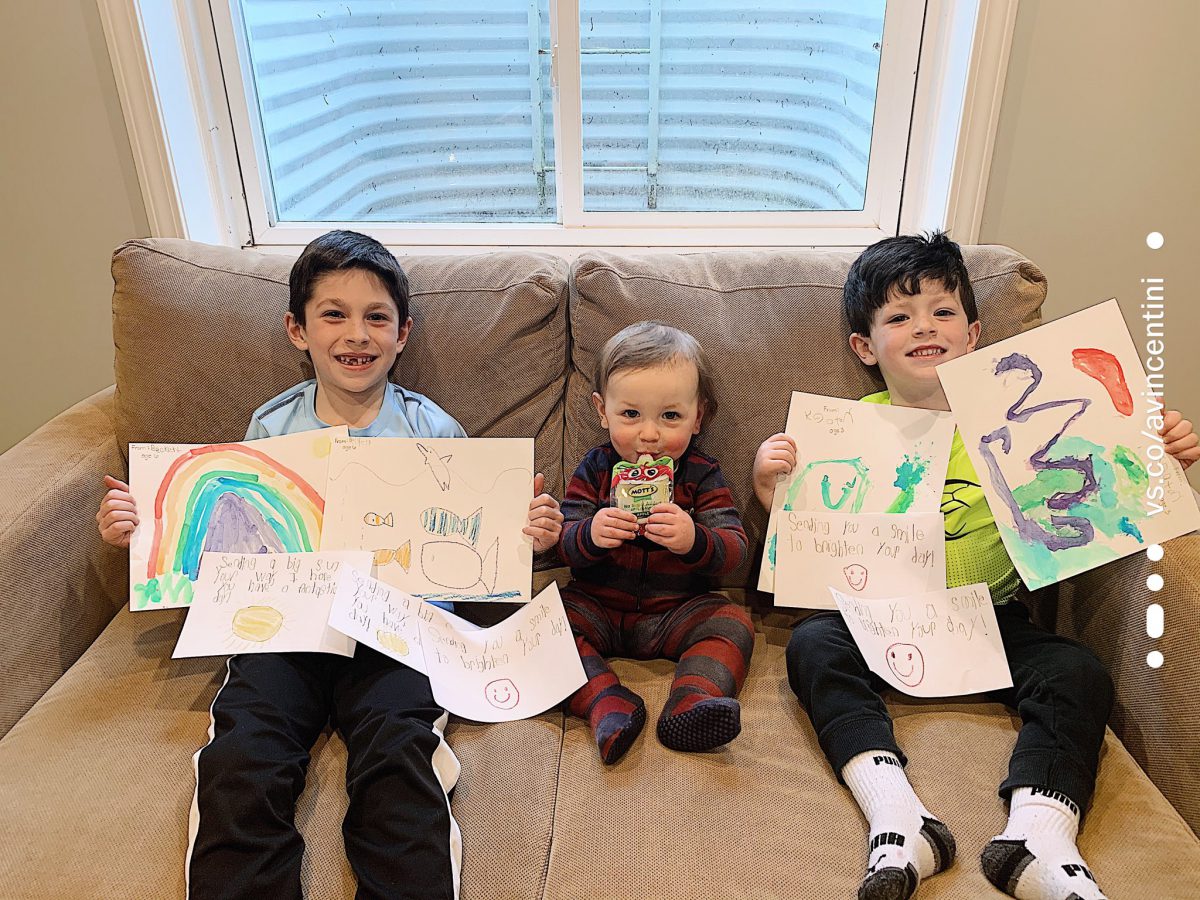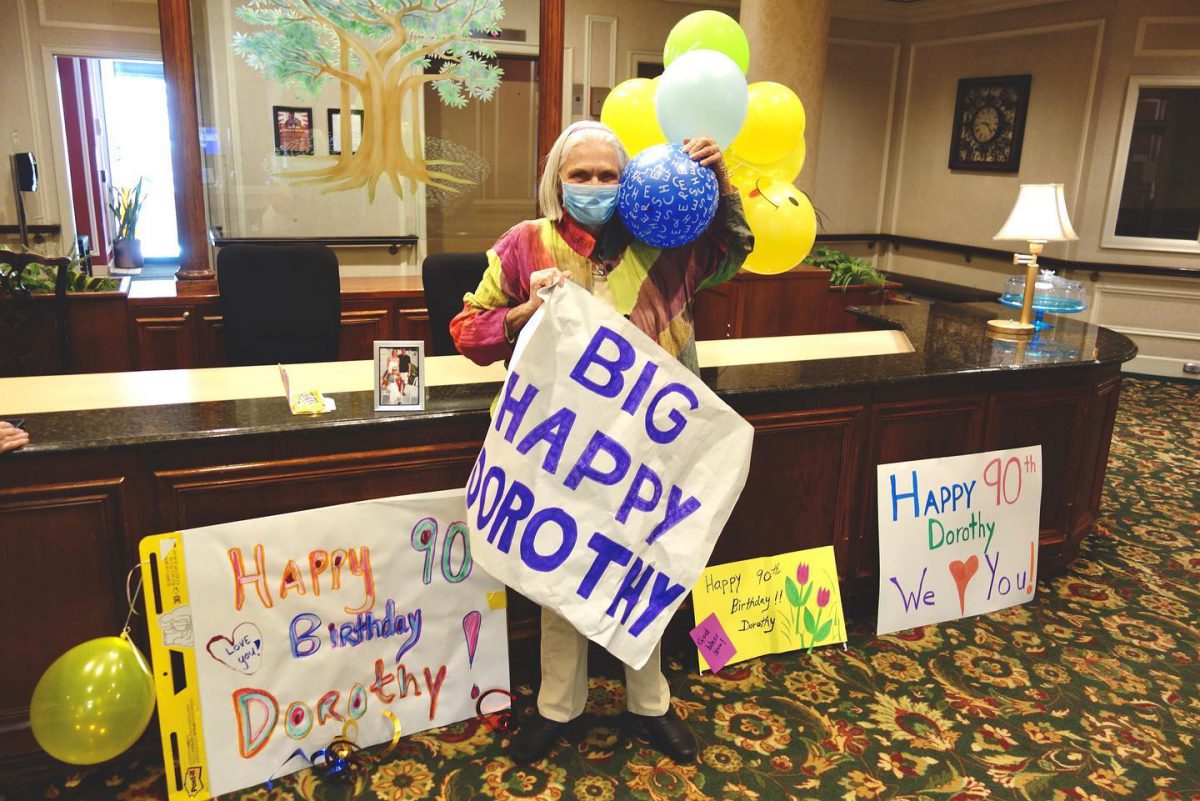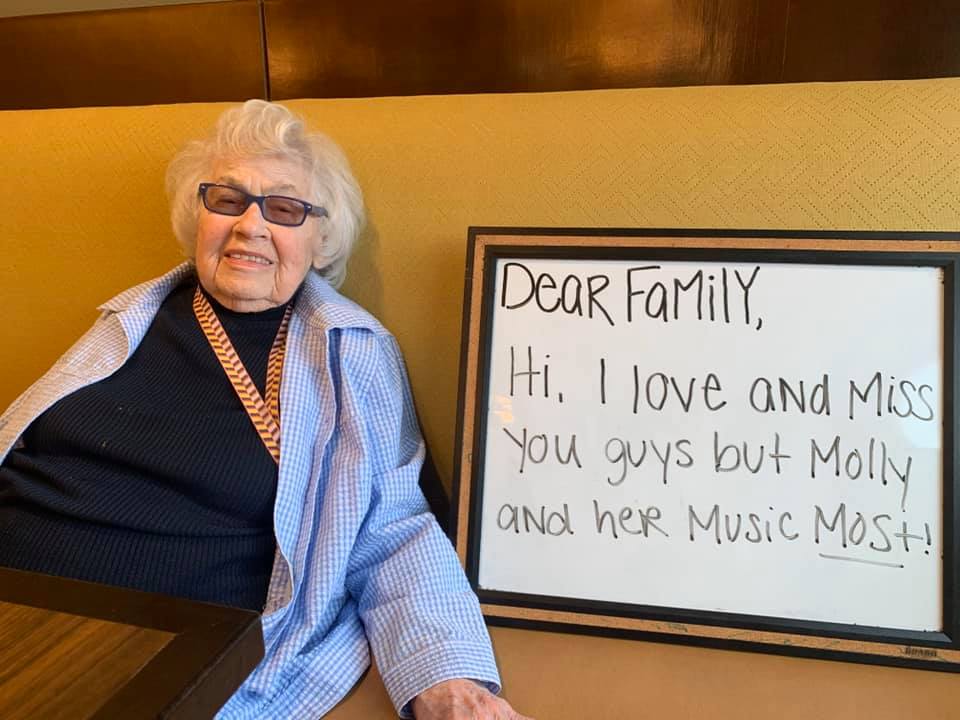 90052337_2763114137139824_1964637531475542016_n
90010302_2986915254704721_3157179624056684544_o
Dr. Alexander Stemer Shares Positive News! – Watch the Latest Update From Dr. Stemer – Symphony Care Network's Infectious Disease Expert
Watch Dr. Stemer provide an update on outdoor family visitation and discuss the steps our team is taking to care for our patients. Please come back for regular updates.

Coronavirus Updates by Facility
Symphony recognizes the importance of transparency and of providing up-to-date, accurate data regarding the impact of the novel coronavirus on Symphony Care Network care centers. Below, find the latest COVID-19 status report for each of Symphony Care Network's care centers. To ensure accuracy, this data is updated every week.
Please enter your email address below to view the latest COVID-19 status report:
We are solely focused on providing the best care, the safest environment, and the most effective COVID-19 mitigation strategies for every patient of Symphony Care Network. Our dedicated doctors, nurses, and staff, led by our COVID-19 Task Force, are taking proactive measures to mitigate the transmission of the novel coronavirus to the greatest possible extent. Here are the steps we're taking:
In early-March, Symphony immediately restricted visitation to protect patients
Only essential personnel are permitted on site
Multiple observations of patients and staff, checking temperature and vitals, are performed daily. Any patients or staff members exhibiting symptoms are immediately isolated
Any "high-touch" surfaces are disinfected by staff 12 times per day
For patients that do test positive, Symphony physicians employ safe, but aggressive treatments of early drug therapies to attack the virus, leading to better patient outcomes
Symphony has been and is currently a strong advocate for universal testing at all

care centers

despite a nationwide shortage of testing
Through partnerships with University of Chicago Medicine, Symphony is providing better access to testing for all patients

Symphony recently purchased its own set of Abbott ID NOW rapid testing instruments to deploy strategically to prevent further infection at its facilities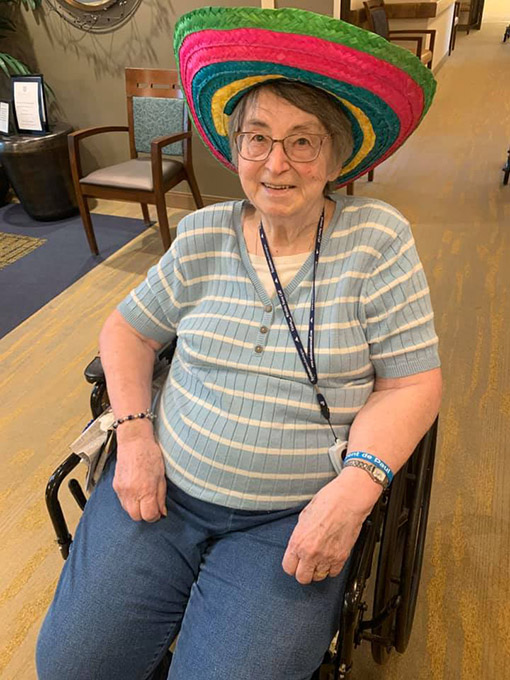 Support For Families and Guardians
We know that this is a challenging time for families and guardians with patients in our care. Our doctors and nurses are fighting around-the-clock to provide the best possible outcomes for COVID-positive patients, and to protect our COVID-negative guests. We are also focused on ensuring that families and guardians have the most up-to-date information. Please feel welcome to utilize the form linked below to send a message directly to your loved one, or dial the phone number listed below, and we will ensure your message is delivered in a timely manner.
Symphony Care Network made the tough decision in early-March to restrict visitation and allow only essential personnel on-site

Symphony understands the challenges posed by these visiting restrictions. To get the most up-to-date information, the attending physician for your loved one can keep you apprised of their condition and address any concerns you may have

Additional Kindle tablets and other electronic devices have been distributed in all care centers to facilitate connection during this challenging time

Symphony encourages the use of video conferencing tools, such as FaceTime, Skype, Zoom, and other tools to keep you connected

Symphony has established protocols for emergency visits from family members and caregivers

Feel free to use the form

linked

to your right to send a message to your loved one and our team members will ensure it's delivered in a timely manner!
A message of sincere gratitude from Symphony Care Network's CEO, David Hartman. Your continued trust, support, and strength is invaluable to us.
We are so thankful for the tireless efforts of the doctors, nurses, and all other Symphony staff members who are leading the charge in our fight against COVID-19. We are doing all we can to protect our team members and to provide them with the resources they need to best care for our patients.
To protect staff and patients, use of Personal Protective Equipment (PPE) is required for all staff members
All facility staff members are provided with sufficient PPE, and Symphony's Director of Procurement is entirely focused on obtaining new supplies to ensure adequate provisions for all employees
Staff members are included in multiple daily observations of temperature and vital signs to detect any early indications of COVID-19 symptoms
The leadership of our Crisis Team and our partnership with infectious disease expert Dr. Alexander Stemer informs mitigation strategies across all

care centers

to ensure the protection of both patients and staff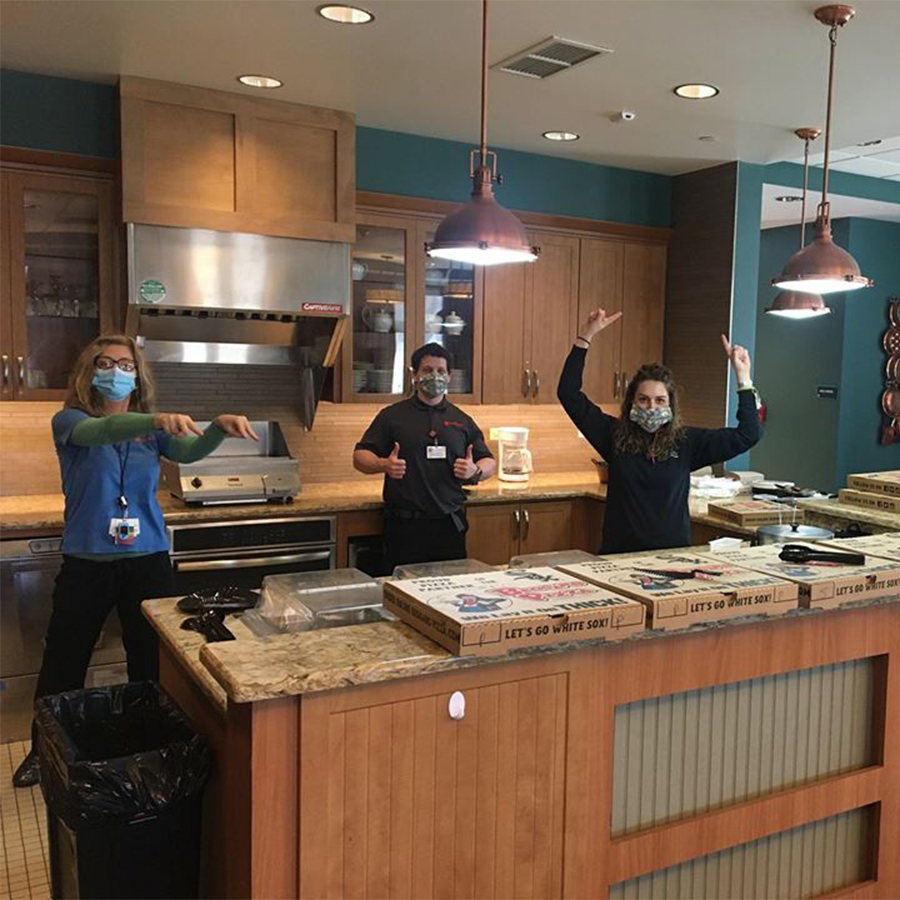 Employees_0001_Northwoods-Front-Line
Employees_0000_Northwoods-We-Pledge-03
Employees_0002_Chesterton-corperate-support-donation-02
What steps does the care center take if a guest begins showing symptoms of COVID-19?
These guests are placed in isolation precautions and monitored closely with assessment and vital signs. The physician and family are notified, as well as the local health department. Staff will wear full PPE (personal protective equipment) to minimize the risk of any further transmission.
What steps are taken if a Symphony employee begins showing symptoms of COVID-19?
They are instructed to leave the care center and call their primary physician for evaluation. There is a health care provider return to work policy that is adhered to and followed by all centers. These criteria are in direct correlation with CDC and CMS guidance.
What steps are taken if a guest tests positive for COVID-19?
The guest is placed in isolation precautions and are monitored closely including monitoring of vital signs. The physician, family or guardian, and local health departments are notified. Staff will wear full PPE (personal protective equipment) to minimize the risk of any further transmission.
What steps are taken if an employee tests positive for COVID-19?
If an employee tests positive they are not permitted to work and are to see their primary care physician for an evaluation. The local health department is made aware. They may not return to work until all conditions are met based on the return to work criteria set by the CDC and CMS.
Are patients that are positive for COVID-19 allowed to leave their rooms?
No, they will remain in isolation in their room. If for some reason they would need to leave related to an essential healthcare visit or appointment outside of the care center, they are required to wear a mask for transport.
Are patients that are positive for COVID-19 allowed to be discharged from the care center?
Yes, they can be discharged and education and recommendations will be made to assist with guidance on care and safety at home.
What is the visitation policy at Symphony care centers?
We are not having visitation currently per CDC and CMS guidance. There may be a concession on visitation if there is an end-of-life situation; a compassion visit can be arranged but with some restriction on the number of visitors and length of time, as well as restricting the visits only to the room and back out of facility.
Are Symphony care centers currently accepting admissions?
Yes, we are accepting admission at this time but we do review and screen all admissions to assure that we are aware of all clinical conditions in order to provide continuity of care from one setting to the next.
How does Symphony communicate with families in the event of an outbreak at a care center?
Each care center has a process which is coordinated to call, send letters, and update the families of any new Covid-19 case, as well as explaining all plans to continue to mitigate risk within the center.
Who can I contact if I have questions, concerns, or want to get in touch with my loved one?
Please feel free to reach out to us at any time at (855) 477-8777. You call will be directed to the best person to address your question, concern, or to help you connect with your loved one.
Providing the highest level of care for our patients and supporting their families and guardians, our staff, and our communities will always be our first priority. However, we recognize the importance of clearly communicating the current situation to local media outlets. Find contact information and the latest announcements from Symphony Care Network below.